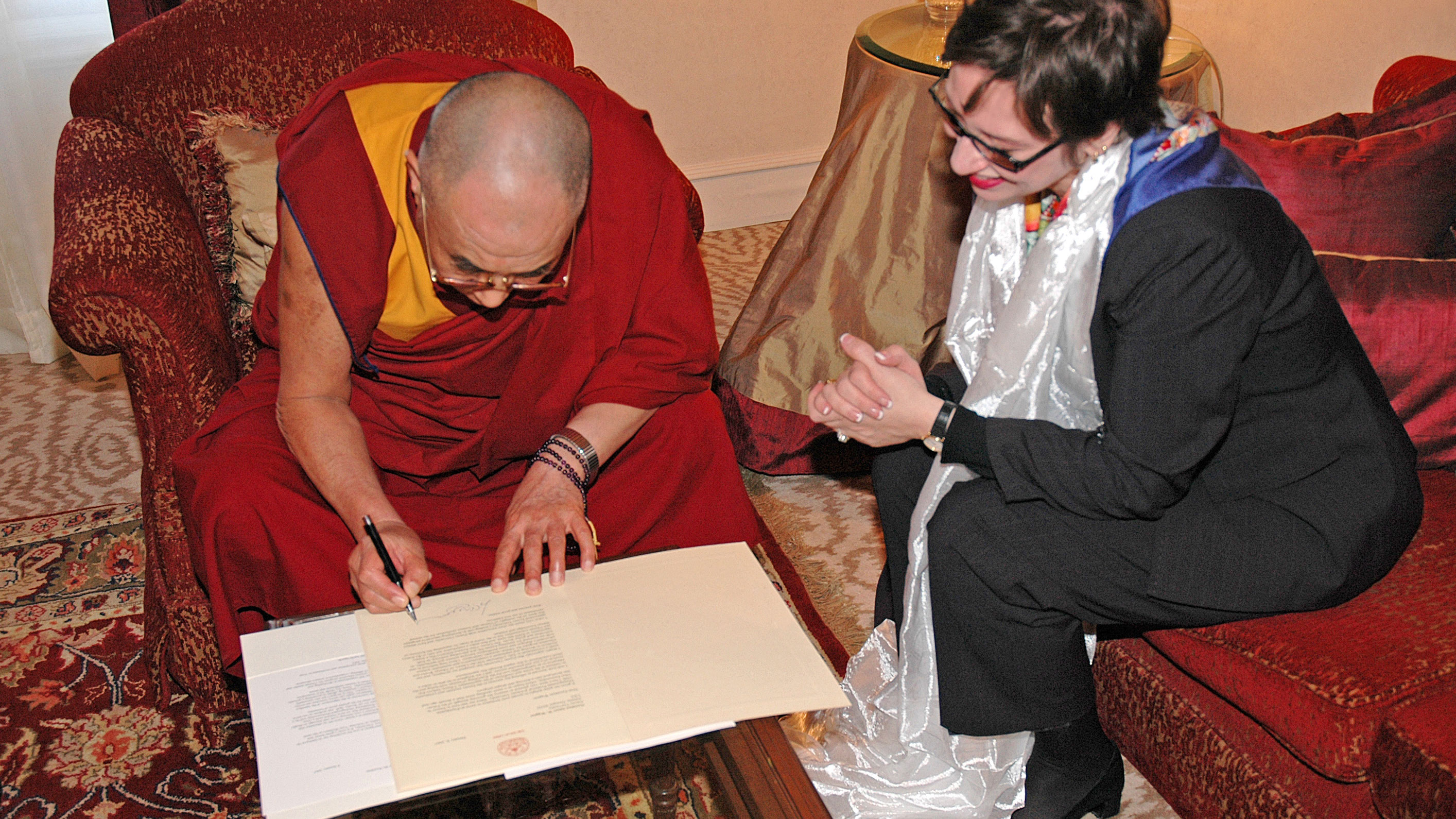 Emory Presidential Distinguished Professor
At the heart of ETP's work is a special relationship between Emory University and the Nobel Peace Laureate, His Holiness the 14th Dalai Lama.
His Holiness first visited Emory in 1987 at the invitation of the late John Fenton, professor of religion. He returned to campus in 1995, receiving Emory's first President's Medal. He then accepted an invitation to deliver the 153rd Commencement Address in 1998, the visit during which he received an honorary Doctorate of Divinity degree, and also inaugurated the Emory-Tibet Partnership.
In January of 2007, Dr. Holli Semetko (former Vice-Provost for International Affairs) and Geshe Lobsang Tenzin Negi (Director of the Emory-Tibet Partnership) traveled to India on behalf of Emory President James Wagner. Tendering an invitation to His Holiness the Dalai Lama to join Emory's faculty as Presidential Distinguished Professor, they were delighted to witness the first—and only—time His Holiness has accepted an appointment with a western university.