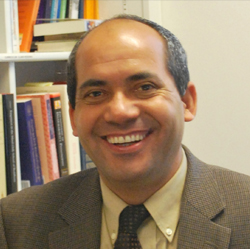 Lobsang Tenzin Negi, PhD, Developer of CBCT®, Atlanta, GA
Lobsang Tenzin Negi is a Professor of Practice in Emory University's Department of Religion and the co-founder and director of the Emory-Tibet Partnership, a unique multi-dimensional initiative founded at Emory University in 1998.  He developed CBCT® (Cognitively-Based Compassion Training) and oversees all aspects of the CBCT program including teacher certification and research involving the use of CBCT as a protocol.  Additionally, he regularly teaches CBCT Foundation courses to the public, and CBCT courses for faculty and staff at the Emory School of Medicine.
A former monk, he began his monastic training at The Institute of Buddhist Dialectics in Dharamasala, India and continued his education at Drepung Loseling Monastery in south India, where in 1994 he received his Geshe Lharampa degree—the highest academic degree granted in the Tibetan Buddhist tradition.  Dr. Negi completed his Ph.D. at Emory University in 1999; his interdisciplinary dissertation centered on traditional Buddhist and contemporary Western approaches to emotions and their impact on wellness.  His current research focuses on the complementarity of modern science and contemplative practice.