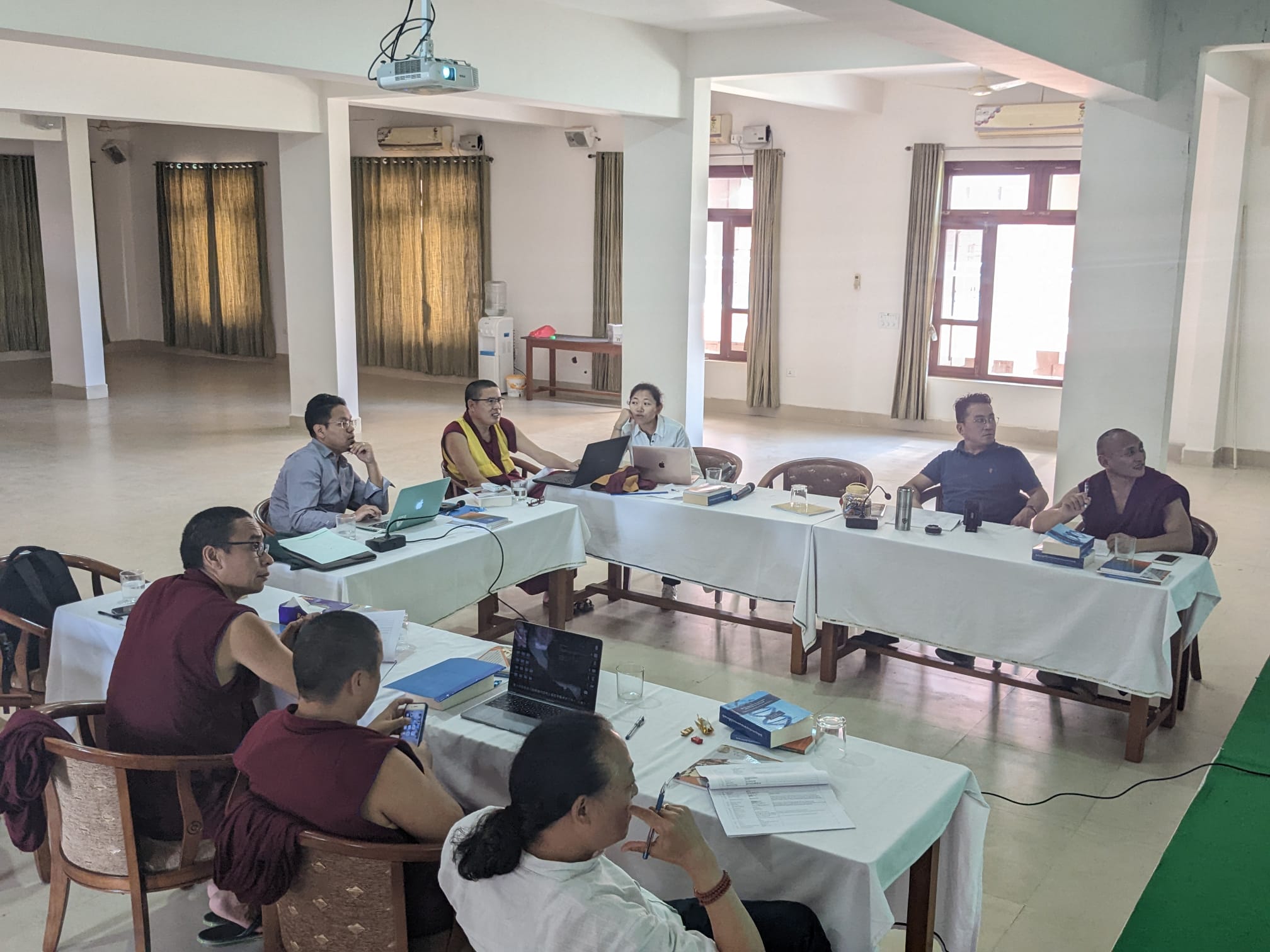 Participants of 14th International Conference on Standardizing Scientific Terms in Tibetan
December 2022 - ETSI Concluded Its 14th International Conference on Standardizing Scientific Terms in Tibetan
The annual International Conference on Standardizing Scientific Terms in Tibetan is a key component of the Emory-Tibet Science Initiative's translation work. Since 2009, ETSI has hosted thirteen ICSSTTs with the aim of standardizing scientific words in Tibetan to support its science education program for the Tibetan monastic communities.
The 14th conference was held from November 22–30, 2022, at the Drepung Loseling Meditation and Science Center, South India with participants from five Tibetan institutions, including the Terminology Section of the Department of Education, Central Tibetan Administration, the Medical Department of Sowa Rigpa, the Central Institute of Higher Tibetan Studies (CIHTS) in Sarnath, and the Tenzin Gyatso Science Scholars from Tibetan monastic academic centers. In total, 737 Tibetan terms—mostly in the fields of neuroscience, biology, physics, and science pedagogy, with sprinkles of words from Social and Emotional Learning, philosophy of science, and Cognitively Based-Compassion Training—were finalized during eight days through extensive discussions, serious debates, and healthy humor. These new Tibetan terms will be added to the ETSI's collection of over 6,500 scientific terms that have been translated and standardized in the last thirteen years, which are available to the general public on ETSI's resource website                                        (http://www.emorytibetscienceinitiative.com)/]www.emorytibetscienceinitiative.com).
"It has been a wonderful experience participating in the conference. I learned new techniques of standardizing vocabulary in Tibetan," said Mr. Tenzin Rabgyal of the Terminology Section of the Department of Education, expressing his joy and satisfaction. He hopes that this working relationship between his department and ETSI would continue to grow and leads to future collaborations that will contribute to the creation and standardization of scientific words in the Tibetan language.