PROMOTING THE CONVERGENCE of SCIENCE AND SPIRITUALITY
ROBERT A. PAUL EMORY-TIBET SCIENCE INITIATIVE (ETSI)
ORIGINS
The Emory-Tibet Science Initiative is a landmark undertaking promoting the convergence of science and spirituality. An educational program specifically designed to teach modern science to Tibetan monastics, ETSI began when His Holiness the Dalai Lama invited Emory University to collaborate with the Library of Tibetan Works and Archives. The idea to create and implement a comprehensive modern science curriculum for use in monastic institutions in India was met with an enthusiastic response from many members of Emory's science faculty. And since its inception in 2006, ETSI has been supported by the Emory University administration including Emory President James Wagner, Vice President Gary Hauk, past Deans of the College of Arts and Sciences, Robert Paul, Robin Forman, and current Dean, Michael Elliott.
When Robert A. Paul completed his term as Dean of Emory College in spring 2010, the University honored him for his visionary leadership by renaming the initiative the "Robert A. Paul Emory-Tibet Science Initiative."
The Emory-Tibet Partnership was established with the intention that it be a two-way exchange of people and ideas. This is an exciting initiative, possibly one of the most exciting initiatives that the University could be involved in. - Dr. Robert A. Paul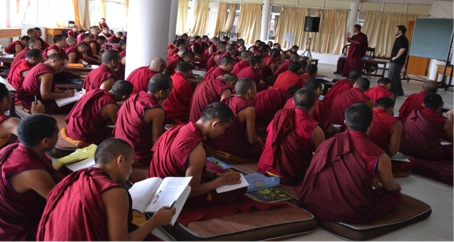 OBJECTIVES
The ultimate goal of the Emory-Tibet Science Initiative is to build a bridge between two complementary systems of knowledge by educating future scientific collaborators who can contribute to new discoveries in the science of mind and body. ETSI is designed to give Tibetan monastics new tools for understanding the world, while also providing them with fresh perspectives on how to employ and adapt time-tested, Buddhist, contemplative methodologies for the relief of suffering in the contemporary world. Additionally, scientists and science educators are encouraged to learn more about the Buddhist science of mind and what it can contribute to the understanding of human emotions, the nature of consciousness, and integrative approaches to health and well-being.
Click on this link to see a report on ETSI by CNN's Dr. Sanjay Gupta: http://www.cnn.com/…/2017/02/20/vital-signs-dalai-lama-b.cnn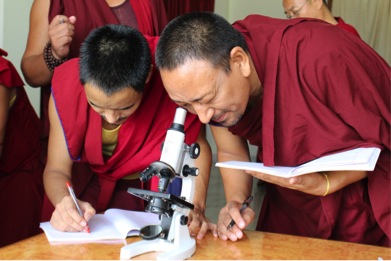 LONG TERM SUSTAINABILITY
The Center for Contemplative Science and Compassion-Based Ethics (CCSCBE) takes great pride in being able to help fulfill one of His Holiness's most cherished dreams through the support of both individual donors and various foundations. The integration of ancient contemplative knowledge with modern-day scientific principles is a fascinating endeavor that engages many enthusiastic supporters. 
Philanthropist Joni Winston, for example, described her reasons for engaging in "mindful giving" to ETSI when she made a significant gift to be allocated over ten years. "This program really speaks to me," Winston shared. "When science and mindfulness are combined, the benefits can be exponential."  As someone with a passion for science, she believes that participants on both sides must be exposed to new concepts by example and practical experience.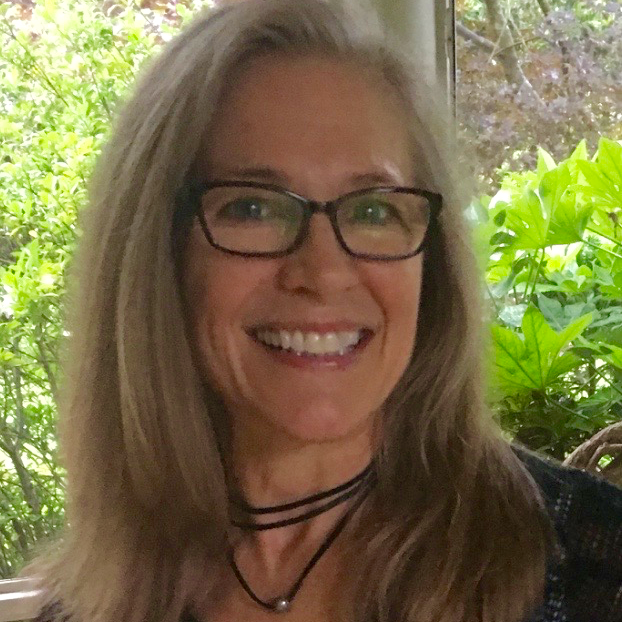 Winston's thoughtful gift, and those of many others, allow CCSCBE to make strategic planning decisions for future programming and educational initiatives. For his part, the Dalai Lama has provided invaluable guidance and personally participates in many fundraising events. And to ensure long term sustainability, His Holiness established an ETSI endowment and in the spring of 2014, The Dalai Lama Trust donated $1 million to this fund.
Please click here to see a letter from His Holiness the Dalai Lama accepting the position of Presidential Distinguished Professor at Emory, in which he describes the importance of the Emory-Tibet Science Initiative.