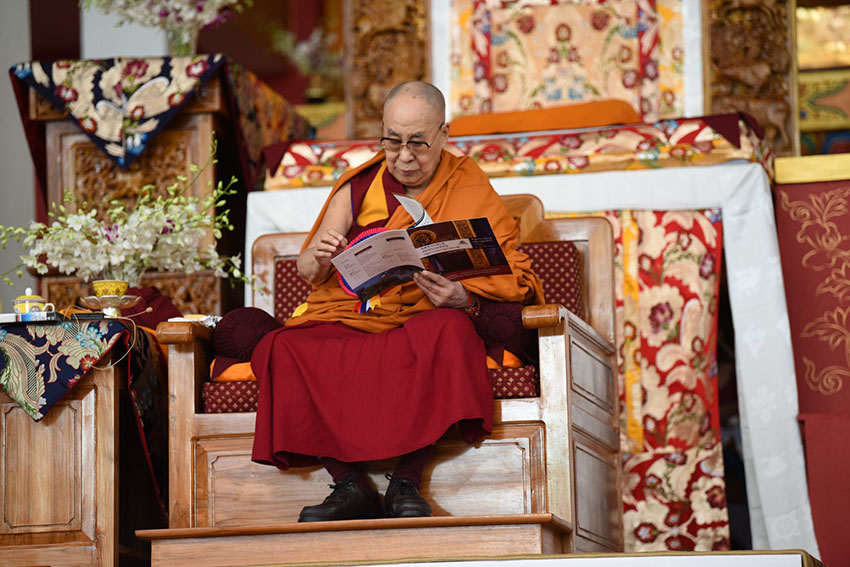 His Holiness the Dalai Lama browsing through 'Celebrating A Historic Journey', the ETSI's brochure for its graduation event.
July 2021- ETSI Science Essay Competition Results Declared
ETSI announced the winners of its science essay competition on July 6 to coincide with the birthday of His Holiness the Dalai Lama. The competition, which was held to honor and celebrate His Holiness' immense contributions to the monastic science education, was hoped to inspire monastic students to think, reflect and write on scientific topics of their choice.  
 ETSI applauds all the participants for their enthusiasm and hard work and offers heartiest congratulations to the winners. The winning essays will be published later. The essays were evaluated by a panel of three judges based on content, originality, linguistic ability, and citation. We hope that the monastics will continue to write scientific essays in Tibetan and add to the growing literature.
Read More